General
Cairns Birdwatching Tours

You can save 5% to 15% in our Cairns Beaches Tourist Information Centre
(With over 16 years' experience and local knowledge we deliver you the best prices and tours to suit your budget)
Imagine visiting a wonderful environment with more than 100 different bird species in Tropical North Queensland Australia. Cairns largest range of birding trips with opportunities to see birds in the wild in a variety of bird habitats.
Tours with birdwatching guides or self-drive options. Visit our Cairns Beaches Information centre for free information on cairns birdwatching locations, birdwatching accommodation, birding trips and tours around Cairns, Atherton Tablelands and Daintree Cape Tribulation.
Cairns Birding Tour options, locations and Cairns Birding Guides
We have a variety of options. Here are 8 popular options. (For other options and specific requests please contact us)
1. BIRDWATCHING EXPERIENCE: Enjoy a birdwatching accommodation in a Tropical rainforest apartment at the Cairns beaches plus birdwatching at Cattana wetlands, Yorkeys Knob lagoon and wetlands. Visit our Visitor Information Centre for detailed bird lists for this location and local tips.
2. ATHERTON TABLELANDS BIRDING DAY TOUR: Which visits a range of habitats from rain forest, woodlands, grasslands, wetlands and volcanic lakes. Well known Alans Wildlife Tours specialises in Tablelands birdwatching within an hour of Yungaburra > 300 species are found in diverse habitats, this is more than half of Australia's birds. On a good day approximately 70 species can be seen including Leser.
3. MICHAELMAS CAY BIRD WATCHING:
Michaelmas Cay is a very important seabird sanctuary with more than 23 different species of seabirds. This is a great place to combine both bird watching and a great trip to the Outer Great Barrier Reef.
At times this protected seabird sanctuary can host up to 20,000 migratory seabirds. A very important breeding habitat that is loved by ornithologists, photographers and birdwatchers.
Breeding activity can be observed most of the year and seeing the seabirds there is an absolute joy. Our Tourist Information Centre has Free binoculars to lend as well as bird guides when collected from our Information Centre. Our ornithologist trained specialist can assist you with your Michaelmas Cay bird watching experience.
Commonly seen seabirds at Michaelmas Cay are Lesser Crested Tern, Bridled Tern, Crested Terns, Gull Billed Tern, Caspian Tern, Black Naped Terns, Sooty Terns, Common Noddy, Black Noddy, Greater and Lesser Frigatebirds, Brown Boobys and Silver Gulls. However this is just an introductory list.
For details or bookings on any Michaelmas Cay activities and tours just contact us.
4. DAINTREE CAPE TRIBULATION: Full day and half day birdwatching contact us for the best prices on all birdwatching tours. Range of tours including birding tours on the Daintree River. A boat trip on the Daintree River is a great way to observe the wildlife of the Daintree Rainforest. Rare birds, snakes and crocodiles are seen on most cruises. Popular birding tours include Daintree Boatman Nature Cruise who also run half and full day tours. Combining Daintree River Cruise with a road cruise. Contact us for more details.
5. MAREEBA WETLANDS: Amazing ecosystem providing sanctuary tomore than 200 different species can be seen on the reserve. By visiting the Reserve or by staying at the Lodge you are contributing to the valuable conservation programs they undertake
A. The popular Early birders: Tour departs at 7 am where you explore the reserve with an experienced bird guide
B. The sunset Safari: which departs at 3.30 pm. Start with an eco cruise on the lagoon then explore the reserve by AWD
C. Stay overnight in Safari Cabins: All inclusive. Price includes all meals, wildlife safari cruise and canoeing.
6. CAIRNS TRINITY INLET: Birdwatching and crocodile spotting enjoy a half day wilderness cruise on the Cairns inlet.
7. FINE FEATHERS TOURS BY DEL RICHARDS WHO RUN 3 DIFFERENT TOURS: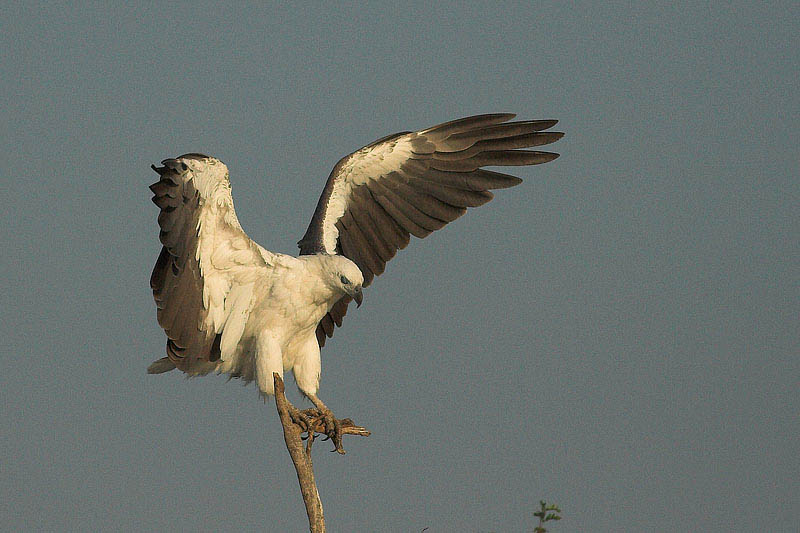 A. Full Day Tour covering Coast to the outback locating up to 90+ species
B. Half Day Tour up Great Dividing Range 55+ species
C. Fully guided tour to and on Daintree River 
8. GREEN ISLAND and FITROY ISLAND: Low Isles are also good spots for birdwatching ask us about full and half day tours to these locations.
9. CENTENARY LAKES AND CAIRNS FORESHORE: Self-guided options visit our Cairns Beach Visitor Information Centre for birding lists and local tips.
General tour information
You can book Birdwatching tours for a full day and half day options.
Special Discount
We have special discount for students, families, seniors and groups. Ask about our discount vouchers and coupons that can save 10% off admission to places like Birdworld, Butterfly Sanctuary, Port Douglas wildlife Habitat, Cairns Tropical Zoo etc. Discount vouchers and coupons to save you on a large variety of other Cairns attractions. Discounts off underwater cameras and many others.
Free
Free bookings, save time and money by booking all your tours in the one location. Free tour reports and free maps. Free 25% discount voucher off our standard underwater cameras, free postcards. Enjoy FREE wifi in our Visitor Centre.
Costs
It depends on the tour selected, your budget and number of persons booking. We find the best and cheapest options as well as applying discounts to your tours.
Book this tour
Book the Cairns tour
Booking tour has never been easier. Book in person at our Visitor Centre and receive a paper ticket. If booking over the phone or by email please follow the following procedure.
Just fill in the enquiry form
We send you a quote
You pay a deposit
We send you your E-Ticket which you take with you on the day of travel
You pay your balance directly to the tour operator selected on day of travel.
Cairns Accommodation
Looking for Cairns accommodation as well as your Cairns tours? We also offer accommodation with a special discounts through us. We have budget, affordable and luxury, self-contained accommodation, by the beach and in Cairns. The beach accommodation is located only 50m from the beach, and it faces a rainforest. Stay and utilize our local expertise on all Cairns tours.
You can either enquire about accommodation when booking a tour, or you can book the accommodation directly from here. If you want to read more, or just check out the apartments then click here.
---